Professional Philosophy
Our philosophy is to advance the success of every client, on a one-on-one basis, through professional quality, and continued personal encouragement, and support.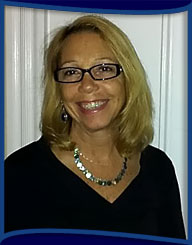 eslie A Reilly, President
Background
Leslie has years of experience in office management, systems administration, and systems analysis. She has implemented Novell network environments, including the design of on-line remote locations. She is responsible for the successful training, and development of on-site and off-site personnel on accounting, and office software packages since 1985. Leslie has also worked closely with businesses in the construction, banking, legal, medical, wholesale, and non-profit industries, training administrative assistants, customer care associates, as well as bookkeepers and general office personnel. She is dedicated to offering comprehensive, customized, and affordable computer training in both home and corporate environments.
Consulting

Leslie is a Certified QuickBooks Professional Advisor, providing training, consulting, and continued support on Quicken, QuickBooks and QuickBooks Pro.
Associations
Westport Business to Business-Past President, Past Treasurer
QuickBooks Certified Professional Advisor-Member
New Bedford High School Career and Occupational Education Advisory Committee-Member
Professional Bookkeepers of America-Member
NAFE - National Association for Female Executive-Member
ABWA - American Business Woman's Association-Member
Business Networking International-Former Member
Training